Genetics Policy Hub Webinar Series: Medical Foods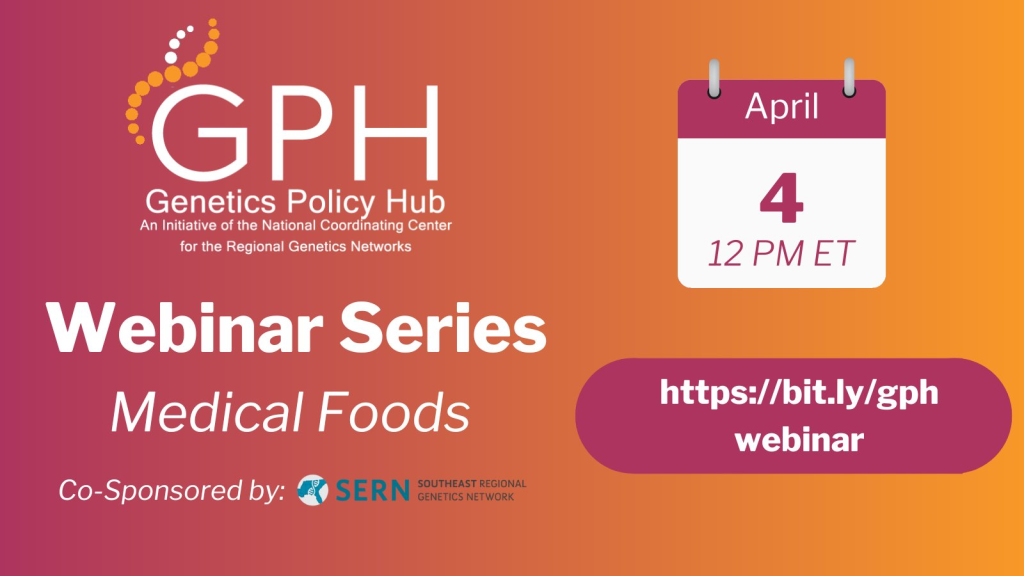 On April 4 at 12 PM ET, Genetics Policy Hub is partnering with the Southeast Regional Genetics Networks (SERN) to share the latest information about medical foods coverage from across the United States. By joining the webinar, you will:
Describe the importance of medical foods coverage.
Identify current policies related to medical foods
Apply lessons in improving medical foods coverage in your work.
Speakers:
Rani Singh, PhD, RD, LD
SERN Project Director
Professor, Emory University

Megan Lyon, MPH
NCC Co-Project Director